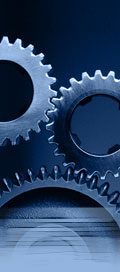 July 14, 2015 - 5th Anti-Counterfeiting Technology Patent Issued
Berson Scientific LLC, located in Weston, CT announced today that it has received a fifth patent for its REDD® anti-counterfeiting technology. William Berson, the inventor and president of Berson Scientific said: "This patent award is the latest in our portfolio of anti-counterfeiting technology which is based on a physical property which has never been used before in printing. Documents and products can now have effective counterfeit-resistant labels which can be made on existing equipment at low cost."

Sept 30, 2008 - 100% Solar Small Boat Propulsion System Announced
CT inventor forms new Solar Energy Company. William Berson, a CT inventor with 48 US patents to his credit announced today the formation of FLOAT GREEN LLC, which will supply 100% solar powered propulsion systems for dinghies, canoes and other small boats. "This new system will allow the small boat owner to have a silent, reliable, non-polluting propulsion system, without gasoline, oil, plugs or the noise and bother of a conventional outboard motor," says Berson. "The system can be installed in 30 minutes by the average boat owner and costs as much a conventional outboard, but never requires fuel, oil or recharging."

March 10, 2007 - Patent issued for Audio Recording and Playback System
Berson Scientific LLC announced today that is has been granted US Patent #7,184,557 for Methods and Apparatuses for Recording and Playing Back Audio Signals.

November 15, 2006 - William Berson featured in WESTON Magazine!


September 22, 2006 - New Security Printing Technology Announced
Berson Scientific LLC announces that it has been granted US Patent #7,044,386 for Information Encoding on Surfaces by Varying Spectral Emissivity. This new security technology uses a physical property of matter that has never before been used for security printing. "This revolutionary advance has applications in the prevention of counterfeiting of brand-name goods, documents and currency." said William Berson, the inventor.